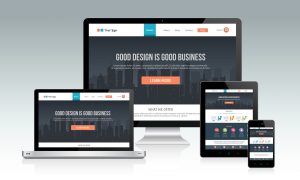 Web Design Services
Basic Website Package From $1,495.00
Simple, Fast & Affordable!
Up to 12 Pages
Up to 5 images in Slide show
Basic on site SEO
1 Domain name included
1 Years FREE hosting on our own hosting & domain registration site www.superhosts.co.nz
Google Analytic integration
Up to 25 email accounts
Social Media Integration
Maintenance is $79.95 per hour if you need to edit any pages
Build your small business presence on the web with our basic website packages listed above.
With our Basic Package you get a fully customized website designed to fit your brand and marketing needs. This package is great for anyone in need of a simple internet presence without blowing your marketing budget for the entire year.
We don't sacrifice quality with our prices, we just don't feel the need to pay off our mortgages with your small business website (if you know what I mean).
All of our small business website packages are built using simple editing software which makes them very easy to maintain if you decide to give it a go yourself.
View our examples below of the Basic Package websites to get an idea of what you can get with this package. Don't let your eyes deceive you, we can customize to fit your brand perfectly.
The main focus is to build a great looking and working website that anyone can manage. If managing is not for you then choose our maintenance package listed above and we can handle the simple changes for you without the high hourly rates those other companies charge.
If you want to take on the task of managing your own website then choose the hosting package and once the website it complete we can give you a tutorial on how to function your website to get the most out of your online Brand.
Go ahead and Contact Us for more information about setting up your Basic Website Package…
e-Commerce Website Package From $2,750.00
As part of implementing your eCommerce website design site, we'll provide consultation regarding payment solutions and establishing your merchant account. Our expert shopping cart web designers will configure your website for a secure shopping cart, add products, set prices, and take care of all the technical details required to set up your store. You can rest assured that your customers connection to your site will be secure and encrypted.
Once your shopping cart website design is set up, we'll provide over-the-phone and email training so you can manage your store and products. With an administrative logon, you can add/ delete products and images 24/7, right from your computer.
You'll be amazed at how easy and fun it is to manage your own eCommerce website design from $2,750
Here's the deal for a Secure Shopping Cart with Credit Card Payment set up:
Free Domain name registration for 1 year $25 value
1 Years FREE hosting on our own hosting & domain registration site www.superhosts.co.nz
Up to 5 email accounts to give your business a professional look $90 value
Website hosting for 1 year $115 value
Professional Website Design Layout containing up to 12 pages valued up to $1,495
Step-by-step Content Development consultation and ability to change your websites image or text from your own computer.
Basic Keyword Search Engine Optimisation (SEO) to position your website in the upper ranks of Google, Yahoo, Bing and other search engines $299 value
Designing & Development up to 12 pages on the chosen Design Layout
Google Analytics giving you valuable insights into your website traffic and marketing effectiveness
Go ahead and Contact Us for more information about setting up your Ecommerce Website Package…
Social Media Website Package From $695.00
Facebook is one of the easiest mediums to interact with customers as well as your future prospects.
By linking your Facebook website to your website, you can pull social media to drive even more Facebook traffic back to your website. Google, with its advanced features is now indexing content on Facebook, because of this the content on your Facebook website has the ability to generate favourable search engine results which is of course good for business!
A Facebook Website provides an inexpensive way of communication between you and your customers.
You can send messages to your target individuals or groups. Facebook comes with an events application that lets you schedule an event and invite people who are nearby to the event.
Here's the deal for a Facebook Website Package:
6 Pages with CMS.
Professional Facebook Design Layout.
12 months Online Support & Maintenance.
Enquiry Form.
Web Consultant to guide you from start to finish.
You can always request a call back or further information by submitting the Contact Us form.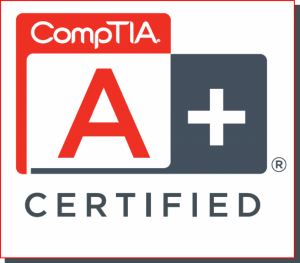 Call us to get a free quote